Explore the New Nissan Altima Options in Danville KY
Sedans have long stood as some of the most popular cars on the road, and it's not hard to understand why. A good sedan can offer everything from interior comfort to on-road agility.
If you're curious about what the market's latest sedans can offer you, consider swinging by Bob Allen Nissan to test drive the new Nissan Altima. One of the most consistently popular mid-sized sedans available, it offers a fresh blend of features, sporty style, and high performance.
What to Expect from the New Nissan Altima?
It doesn't matter what kind of driving you do on the roads of Nicholasville KY, the new Nissan Altima can offer you an experience you'll love. Recently refurbished with a fresh design and features, it offers an athletic experience defined by responsive handling and impressive powertrains. Its intelligent all-wheel drive options can also add in the extra grit you need to handle rough roads or bad weather.
And if you're looking for safety and features? The Altima represents one of the best-equipped mainstream sedans available in the Richmond KY area. Drivers who go home in a new Altima will enjoy everything from lane-departure and blind-spot warnings to automatic emergency braking. Its media suite is equally robust, offering market-favorite features like Apple CarPlay and Android Auto compatibility.
Get Behind the Wheel of Your New Nissan Altima Today
Does the new Nissan Altima sound like the sort of car you want for the roads of Lexington KY? Get in touch with the sales team at Bob Allen Nissan and let them know that you're interested. We'll help you find a time to come in, take a test drive, and explore the array of options waiting in our new Nissan inventory. Our finance team can also help you find affordable loan and lease offers and talk to you about our price match guarantee.
Find the Perfect Combination of Style, Amenities, and Performance in a New Nissan Altima near Richmond, KY
If you are looking for a tech-savvy ride that excels in connectivity, Nissan made the new Altima for you! Incorporated genuine Nissan accessories give this ride a traditional appeal, while contemporary design provides this vehicle with a stylish flair. Refined. Sleek. Distinguished.
The new Nissan Altima is in a class of its own. Whether you're parked or away from your vehicle, the new Nissan Altima allows you to stay connected. When you're driving, this vehicle offers state-of-the-art technology to keep drivers safe on the road. After you've left the car, available automated technology can alert of any collisions that occur. The new Nissan Altima is highly responsive and well-connected.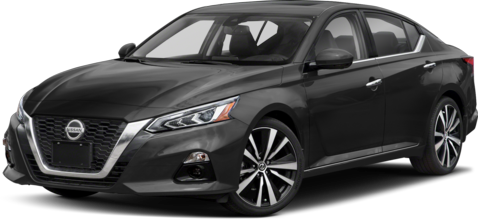 A Mid-Size Sedan Well-Worth Considering: The 2020 Nissan Altima
The 2020 Nissan Altima is a mid-sized sedan that you can see at Bob Allen Nissan in Danville, KY. The Altima has been a popular sedan for a number of years. This is due in part because the Altima offers reliable service, and it has a number of features that drivers are looking for. Those in the area who check out the 2020 Nissan Altima will find a car that provides powerful engine options, good traction control, abundant safety features, modern tech features and a comfortable interior.
Performance
There are two different engines available for the 2020 Nissan Altima. The standard engine is a 2.5 liter four-cylinder with direct injection. This engine delivers 188 horsepower. This sedan is a very fuel-efficient sedan allowing you to average 39 mpg on the highway and 28 mpg in the city. The other available engine is a VC-Turbo engine with 236 horsepower.
Paddle shifters are available for the 2020 Nissan Altima. This allows you to have an automatic transmission with the feel of driving a manual.
When it comes to providing outstanding traction control, the Nissan Altima is unsurpassed among sedans. This vehicle offers Intelligent All-wheel Drive. This system allows it to cruise in front-wheel drive in dry pavement conditions. When the roads are wet or slick, power is transferred to the rear wheels for better traction.
The 2020 Nissan Altima also offers ProPilot Assist. This is a feature that does two things. It allows you to keep a preset distance between this sedan and other vehicles even in stop and go traffic. It also provides you with technology that helps you stay centered within your driving lane.
Interior
The 2020 Altima has an interior that provides multiple comfort features. Among these features you will find heated seats in the front of the vehicle. There is also a heated steering wheel available to provide warmth for your hands on the colder days. This vehicle is also equipped with dual-zone automatic climate control. The front passenger can set the climate system at one temperature while the driver has a different temperature setting.
Technology
Modern technology is important in today's vehicles. One nice tech features that you will find on the 2020 Altima is Nissan's Door To Door Navigation. This system provides turn-by-turn directions, and it keeps you notified about the current traffic conditions on your route.
In order to provide you with a pleasurable listening experience within this Nissan model, this sedan is equipped with a Bose Premium Sound System. This system provides nine speakers located throughout the vehicle for a surround sound experience. The Nissan Altima makes it easier to hear the great music as the vehicle is equipped with active noise cancelling technologies that keep the outside noises from infiltrating the cabin.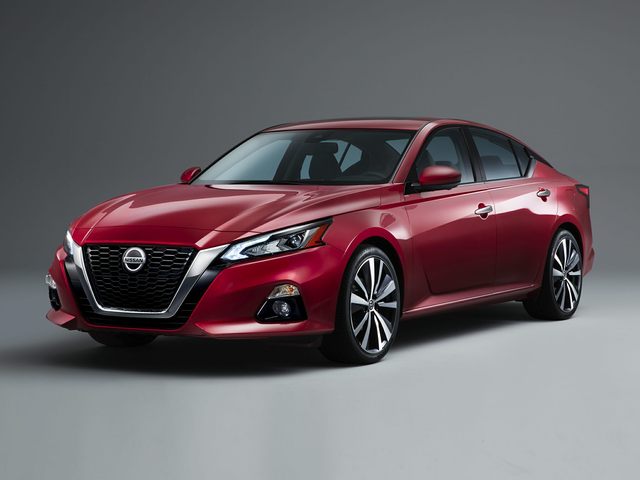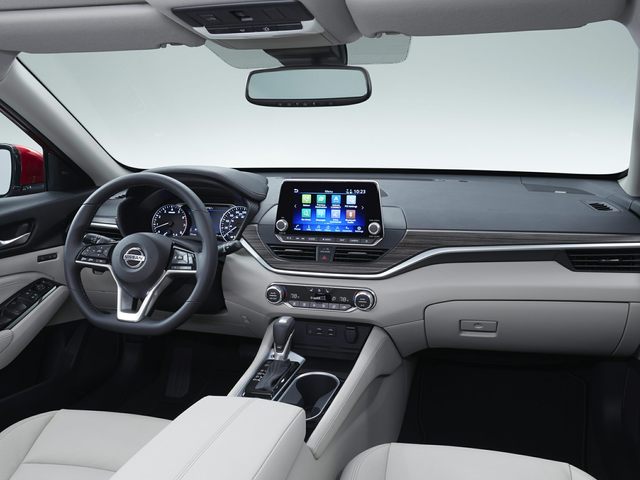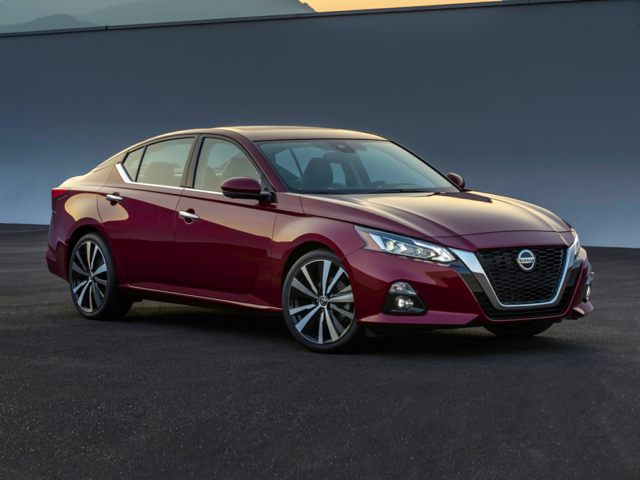 Safety
Nissan has a suite of safety features called Safety Shield 360. This is a suite of standard features that you will find on the 2020 Altima. One of these outstanding features is lane departure warning. When you begin to drift beyond the designated lane markings, you will receive a warning so that you can bring your vehicle back into the center of the lane.
Another standard safety feature that you will find on the Nissan Altima is rear automatic braking. When you are backing into a parking space, you will receive an alert if you are getting too close to another vehicle or object.
Forward collision alert and automatic emergency braking work together to keep you safe. When the system detects that a frontal collision is about to take place, an alert is provided. The brakes automatically come on to prevent or mitigate a crash.
The 2020 Nissan Altima is a sedan that provides a number of pleasing features for driving enjoyment and safety. You can test drive the Nissan Altima at Bob Allen Nissan, and you will find out that it is a powerful and reliable car.
Stop By for a Test Drive
If you would like to learn more about our selection of vehicles, including the 2020 Nissan Altima, stop by our dealership and we can help you schedule a test drive.
Stop by today and we can help answer any questions you may have about the purchasing process.
We are proud to serve drivers in Danville, KY; Nicholasville, KY; Richmond, KY; and Lexington, KY.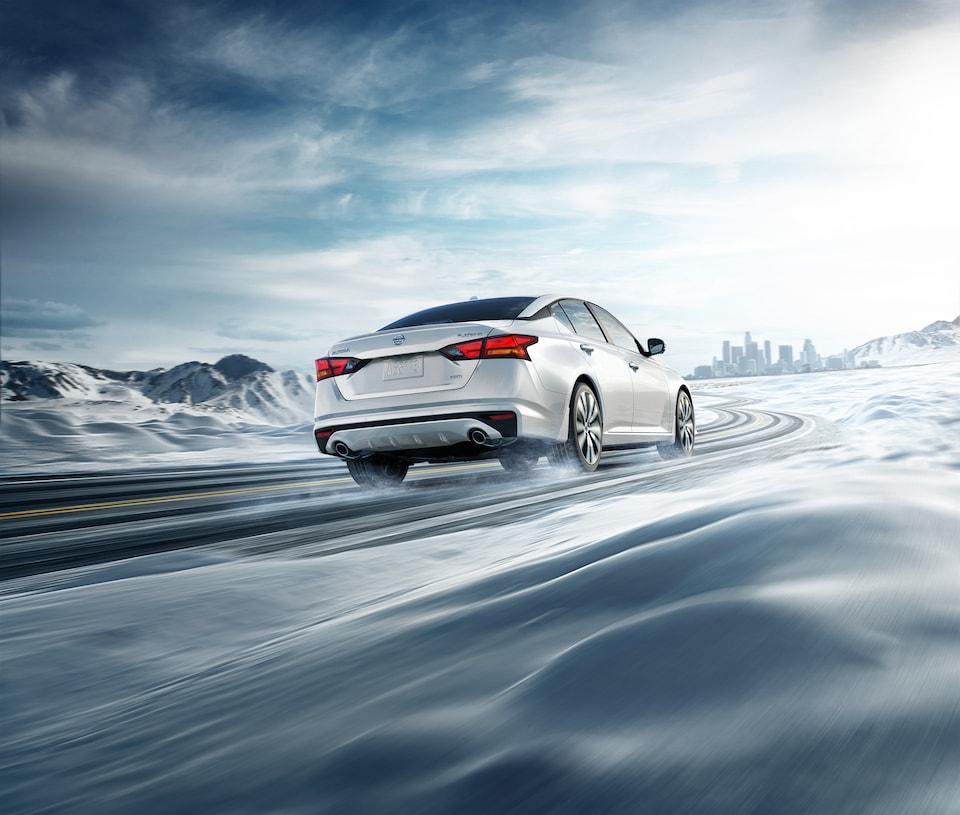 Hours
Monday

08:30AM-07:00PM

Tuesday

08:30AM-07:00PM

Wednesday

08:30AM-07:00PM

Thursday

08:30AM-07:00PM

Friday

08:30AM-07:00PM

Saturday

09:00AM-05:00PM

Sunday

Closed